San Diego Civic Theatre | San Diego, California
The Shins come to San Diego Civic Theatre on Saturday 23rd July 2022 as part of a very special North American tour. The "Oh, Inverted World" 21st Birthday tour will see the band's frontman James Mercer and the rest of the members perform their iconic 2001 debut album from July to September. The tour kicks off on 12th July and wraps up on 16th September with the final performance at Portland's Pioneer Courthouse Square. The band recognizes their first album's special place, which changed their lives forever. They released a 20th-anniversary reissue last year, and their fans are ecstatic to see them playing live again. Catch the American rock band live at San Diego Civic Theatre on 23rd July 2022 by getting your tickets right now!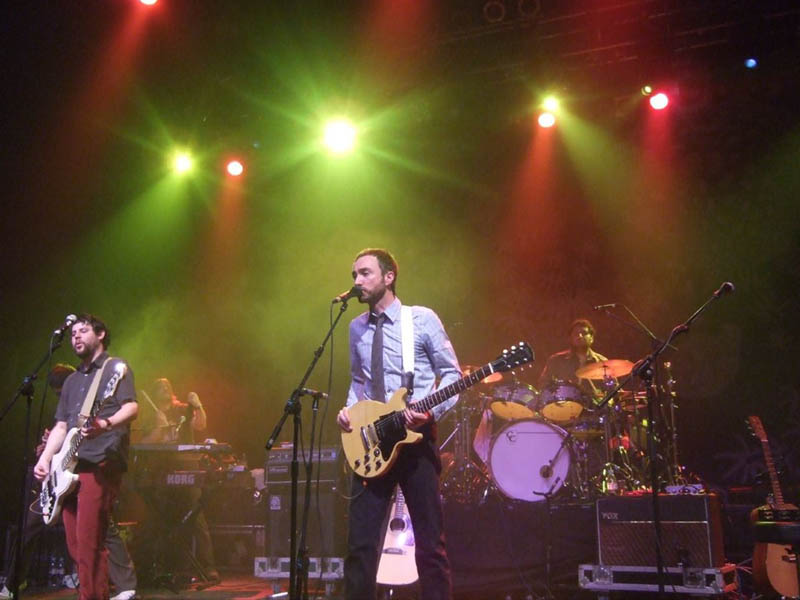 The American indie rock band, The Shins was formed in 1996 in Albuquerque, New Mexico. The band is a project of frontman and singer-songwriter James Mercer, who has led them through the years. Despite several line-up changes, he has remained a constant member. Their 2001 debut album, Oh Inverted World, was an incredible commercial success upon its release and received critical acclaim alongside their second 2003 album, Chutes Too Narrow. However, they got mainstream attention with their 2004 single, "New Slang". The single also became part of a 2004 film, Garden State and introduced The Shins to the music industry with a bang.
The band is coming back to the U.S for another run of dates as they celebrate the 21st Birthday of their debut album. Their fans are excited, as their music would surely bring back many memories. Fans have been living up to the hype ever since the tour was announced, and they cannot wait to see them playing some of the most iconic stages in the country. If you want to catch The Shins performing live at San Diego Civic Theatre on 23rd July 2022, you will need to get your tickets ASAP before all of them are sold out!