San Diego Civic Theatre | San Diego, California
The Avett Brothers are coming to a stage near you! Don't miss your chance to watch what is tipped to be the biggest show of 2019 – The Avett Brothers will be performing their groundbreaking songs live in concert at San Diego Civic Theatre on Friday 23rd August 2019! Are you ready for the ups, downs and everything in between that is The Avett Brothers?! Get to California for an unsurpassed Friday that will leave you dreaming for more! Book tickets here!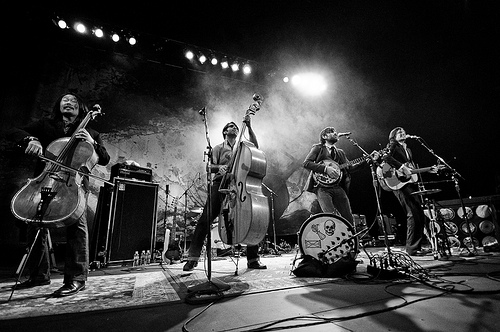 The Avett Brothers are:
Scott Avett – Vocals, Banjo, Kick Drum
Seth Avett – Vocals, Guitar, High-Hat
Bob Crawford – Vocals, Bass
Paul Defiglia – Keyboard, Organ
Tania Elizabeth – Violin
Joe Kwon – Cello
Mike Marsh – Drums
"While many of the band's songs can feel similar when presented in a compressed time frame and those lead vocals of both Seth and Scott were occasionally overpowered by the music, there was no questioning the joy emanating from the Avetts on stage."
The American folk rockers, The Avett Brothers are a sensational group, formed in Concord, North Carolina! With their wide range of instruments they bring a full and upbeat sound, with Scott Avett (banjo, lead vocals, guitar, piano, kick-drum) and Seth Avett (guitar, lead vocals, piano, hi-hat) along with Bob Crawford (double bass, electric bass, violin, backing vocals) and Joe Kwon (cello, backing vocals). Mike Marsh (drums) and Tania Elizabeth (violin, backing vocals).
As one of those must see live bands, The Avett Brothers merge a perfect blend of genre from bluegrass to punk to pop, folk to rock and roll, indie rock, honky tonk and country, they are full of surprises and always keep their fans on their toes and dancing til dawn!
So don't wait too long to grab the chance to be there for their 2019 North American tour… tickets on sale today!