San Diego Civic Theatre | San Diego, California
Expect Taylor Tomlinson to say something absolutely absurd and hilarious, then say even more ridiculous things straight after, and then carry on and on until you can't contain yourself. This shy-looking person will leave you SHOCKED (in a good way, of course!) with her wit and humor. You will be laughing out loud in seconds and will not be able to stop. On Saturday, May 6, 2023, she will perform live at San Diego Civic Theatre. Tickets will sell out very fast, so purchase yours right now to ensure your spot at the best comedy show of the year.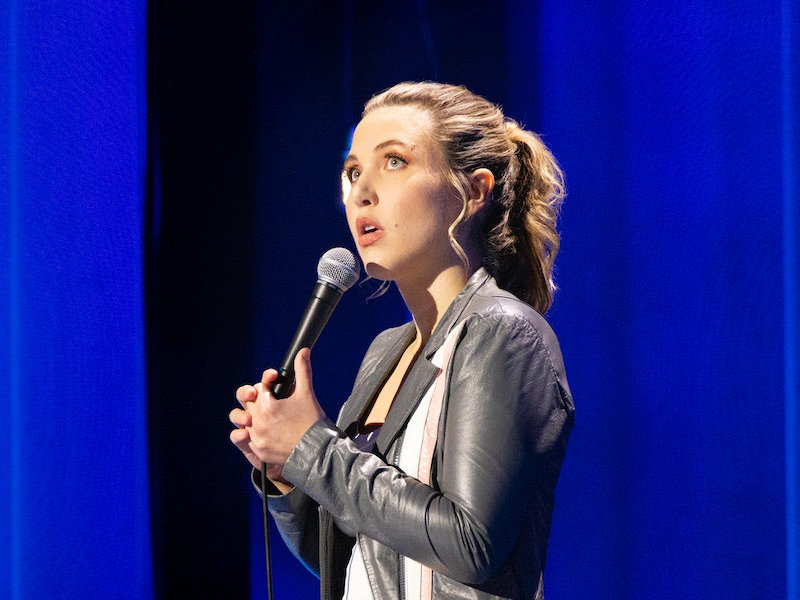 You are a fan of Taylor Tomlinson, but have you ever wondered where she came from? This short biography should reveal a lot and trust us, you won't want to miss her show! Tomlinson's father encouraged her to try stand-up comedy when she was 16 years old, and that was the beginning of her successful career. After years of practice, she can now perform with equal ease in front of a large crowd at a university as she can in a small, intimate setting, such as a coffee shop. She placed in the top 10 on NBC's ninth season of Last Comic Standing, and she was named one of Variety's "Top 10 Comics to Watch" at this year's Just for Laughs Festival.
The comedian has several Comedy Central specials to her name, and has appeared on numerous talk shows (including "The Tonight Show with Johnny Carson" and "Conan"). Being no stranger to the TV, Tomlinson'S first special, "Quarter Life Crisis," premiered on Netflix in March of 2020. Concert dates for her and fellow comedian Whitney Cummings' Codependent Tour were scheduled for the following year. In the same year, she, Kelsey Cook, and Delanie Fischer launched the comedy podcast Self-Helpless. Additionally, in 2021, she launched her own podcast, titled "Sad in the City." In December of 2021, the star was also included on Forbes' 30 Under 30 list. Her recent Netflix stand-up special, "Look at You," was met with universal critical acclaim, and now she's coming to San Diego Civic Theatre, where she's sure to deliver on the laughs. People are literally fighting for tickets so you better be quick and grab yours right here and now before it is too late.