San Diego Civic Theatre | San Diego, California
Hasan Minhaj is bringing his "The King's Jester" 2022 tour to San Diego Civic Theatre on Tuesday 19th April 2022. Comedian and T.V host Hasan Minhaj has added additional dates to the original schedule to make the most out of this tour and take his live experience to more fans this year. He will be hosting five shows at the iconic Radio City Music Hall in New York. His fans are always kept updated with his tour happenings through pictures and clips of the tour, shared by the artist himself. The tour concludes on 29th July at Salle Wilfrid-Pelletier, Montreal. Supporting acts include Leonard Ouzts, Nicole Johnson and Justine Marino. The "Patriot Act" star is ready for some more stellar performances. Grab your tickets right now and catch him live at the San Diego Civic Theatre on the 19th April!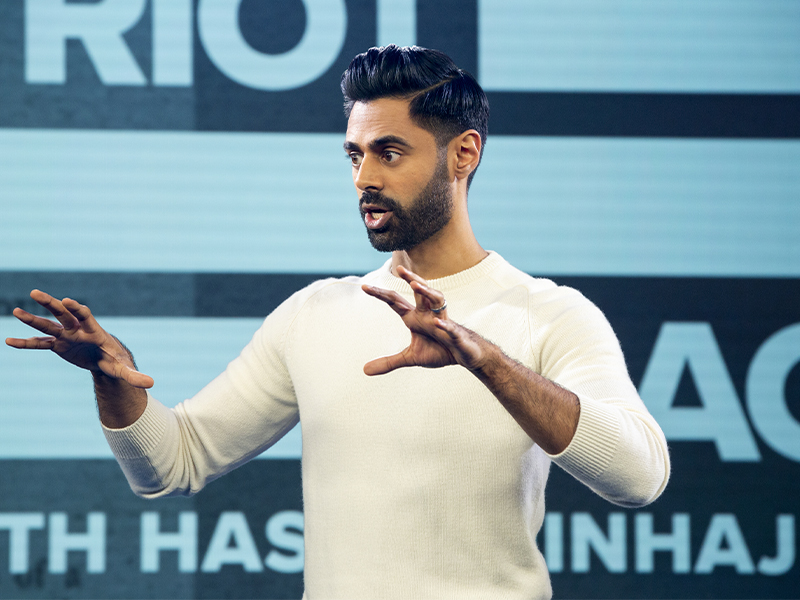 American comedian, actor, political commentator and T.V show host Hasan Minhaj and has gained widespread popularity in recent years. He belongs of Indian descent and his Netflix show, "Patriot Act with Hasan Minhaj," was one of the most popular shows in recent years. He talked about some socio-political issues around the world, uncovering conspiracies with interactive discussions. He is recognized as one of the best T.V presenters who has a firm grip on the subject element and delivers his content eloquently.
Minhaj got his breakthrough in 2017 with his first stand-up comedy special, Homecoming King. It debuted on Netflix in 2017 and became one of the highest-streamed comedy specials of the year. Minhaj takes inspiration from some of the comedy industry's biggest names, including Dave Chapelle, Trever Noah, Chris Rock, Richard Pryor, and Stephen Colbert. As a great presenter, he knows how to keep the audience engaged, and his content has a lot more depth than routine stand-up comedies. Watch Hasan Minhaj live at the San Diego Civic Theatre by getting your tickets right now! He is known for selling out venues, and we wouldn't be surprised if there are no tickets left later!