San Diego Civic Theatre | San Diego, California
Folk legend Bob Dylan is hitting the roads of North America once again! As part of his West Coast tour, he will be coming to San Diego Civic Theatre on Saturday, 18th June 2022. The dates kick off on 28th May and conclude on 18th June, with this performance being the last of his tour. Some iconic venues on the road include Seattle's Paramount Theatre, Kennewick's Toyota Center, Oakland's Fox Theater, and L.A's Pantages Theatre. The tour supports his 2020 album, Rough and Rowdy Ways, which was released to critical acclaim. The 80-year-old will be delivering some enthralling performances on tour, much like he always has in his long, illustrious career. Get your tickets right now and catch him live at the San Diego Civic Theatre for his final performance of his West Coast run.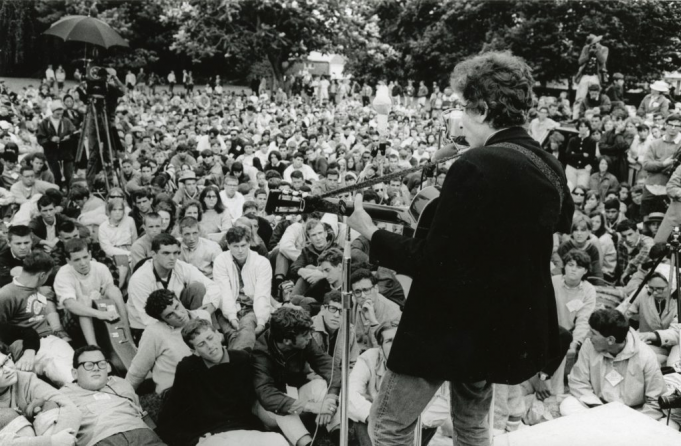 The 80-year-old, ever young Bob Dylan embarked on his world tour this Summer and announced new dates for the West Coast recently. Since the beginning of his career, Dylan has been a regular touring artist, and fans termed his consistent touring schedule the "Never Ending Tour." However, the summer tour came in support of his latest album, Rough and Rowdy Ways. The album reached number two on the Billboard 200 and became his 23rd album to feature on the top ten albums chart.
American singer-songwriter Bob Dylan has been a part of the music industry for over 60 years now. The artist began in 1962 with his self-titled debut album. At that time, Dylan's lyrics included themes of social, philosophical, and literary influences, and the 1964 single "The Times They Are a-Changin'" became an anthem for anti-war and civil rights movements. Dylan has continuously been on ours since 1980, and became one of the best touring artists in history. The artist has sold more than 125 million records and played at some of the biggest stages around the globe. He has been honoured with an induction in the Rock and Roll Hall of Fame, Nashville Songwriters Hall of Fame and Songwriters Hall of Fame. Catch the legend live at San Diego Civic Theatre on 18th June 2022 by getting your tickets ASAP!