San Diego Civic Theatre | San Diego, California
EVENT CANCELLED. Please contact your ticket point of purchase to claim a refund on your tickets.
Neil deGrasse Tyson presents The Cosmic Perspective at San Diego Civic Theatre on Wednesday May 13th 2020. There is no view of the world as emotionally potent as the one granted by a cosmic perspective. It's one that sees Earth as a planet in a vast empty universe. It profoundly influences what we think and feel about science, culture, politics, and life itself. Astrophysicist Neil deGrasse Tyson is an astrophysicist with the American Museum of Natural History, host of the hit radio and TV show StarTalk, and the New York Times best-selling author of Astrophysics for People in a Hurry and Accessory to War: The Unspoken Alliance Between Astrophysics and the Military.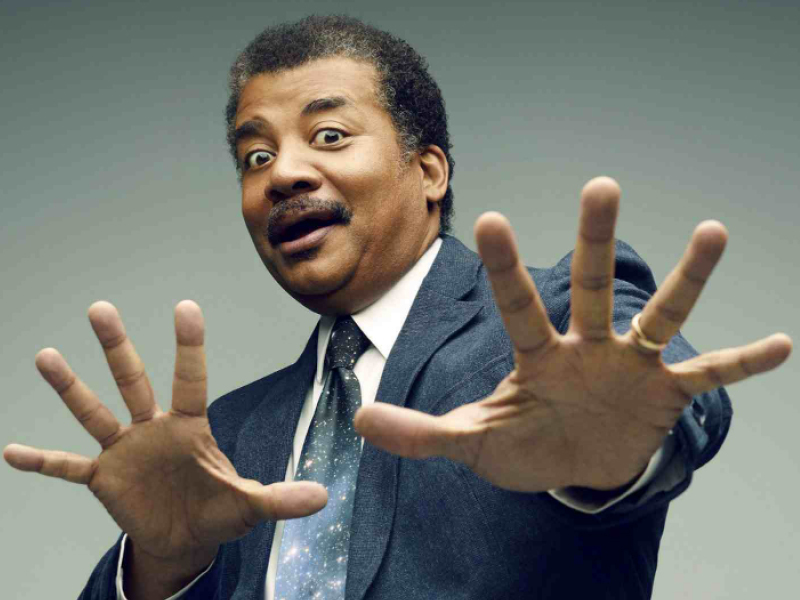 Astrophysicist Neil deGrasse Tyson was born and raised in New York City where he was educated in the public schools clear through his graduation from the Bronx High School of Science. Tyson went on to earn his BA in Physics from Harvard and his PhD in Astrophysics from Columbia. Tyson's professional research interests are broad, but include star formation, exploding stars, dwarf galaxies, and the structure of our Milky Way. In addition to dozens of professional publications, Dr. Tyson has written, and continues to write for the public. Tyson's latest book, released in October 2019 is Letters from an Astrophysicist. Revealing Tyson's most candid and heartfelt writing yet, Letters from an Astrophysicist introduces us to a newly personal dimension of Tyson's quest to understand our place in the cosmos. Tyson's 2017 bestseller Astrophysics for People in a Hurry offered more than one million readers an insightful and accessible understanding of the universe. Tyson is the fifth head of the world-renowned Hayden Planetarium in New York City and a research associate of the Department of Astrophysics at the American Museum of Natural History.