San Diego Civic Theatre | San Diego, California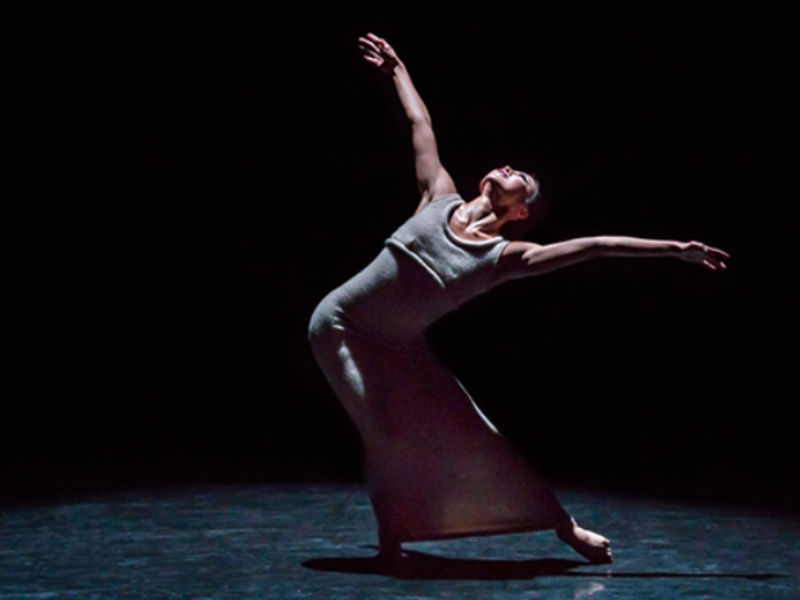 The La Jolla Music Society proudly presents the award-winning Tiler Peck and Friends on November 1st this year! This coming fall, watch the ballet performance live at the San Diego Civic Theatre and witness the masterpiece of award-winning New York City Ballet principal dancer and choreographer Tiler Peck as she takes on directing the esteemed production. Featuring four major works, the show will assemble a group of this generation's most talented dance artists for an innovative program that will impress ballet enthusiasts all over the world. Adding her personal touch to these pieces, enjoy a two-hour performance that delves into themes of surrounding yourself with creatives and inspirational people. The San Diego Civic Theatre is truly the prime place to host this prestigious event, as the stage in downtown California offers exceptional lighting and acoustics for premium dance shows. Purchase your passes and indulge in a splendid evening with the world-class ballet troupe!
La Jolla Music Society brings you the live production of "Tiler Peck & Friends" at the San Diego Civic Theatre on November 1st this year!
Tiler Peck is internationally recognized as one of the top-performing American ballerinas of our generation. She continues to evolve as a holistic artist with her extensive knowledge and skills as a Principal Dancer with the New York City Ballet, a successful actress, choreographer, author, and designer.
As mentioned, the program is reported to include four major works, each crafted with its own unique style. These works include the renowned Swift Arrow, Thousandth Orange, Time Spell, and The Barre Project.
Critical Dance reviews the recent showings, mentioning that "Tiler Peck hits London with a blast of art, nothing abstruse or esoteric, just sheer physical brilliance. The quality is top-drawer, and the speed is moving off the register in an evening where dancers do what they want to do. These are dancers loving their art, and their pleasure is infectious."
At a very young age, Tiler made her Broadway debut starring in The Music Man and later appearing as Ivy Smith in the Tony-nominated show "On the Town." From there, the artist has garnered numerous honors, including the Mae L. Wien Award, the Janice Levin Honoree, the Leonide Massine's Positano Premia La Danza for International Emerging Artists, in addition to receiving the Princess Grace Foundation - USA Dance Fellowship. She has also had the highest honor of performing for former President Barack Obama at the Kennedy Center Honors and was later featured in Forbes' "30 under 30" within the Hollywood Entertainment category.
Later on, she began to develop and produce an exclusive daily ballet class, #TurnItOutWithTiler, with the goal of helping people stay connected and moving during the pandemic.
In an interview with Peck herself, The Indiependent asked the producer what fans could expect from this presentation. She answered that the show can be somewhat perceived as a love letter and her vision of how she sees ballet in its highest form as well as all it can possibly be. "I believe there is a way to propel ballet forward while still keeping it true to its foundation. Nothing great comes from playing it safe, and I want to continue to push boundaries and innovate this beautiful art form," she continued.
The San Diego Civic Theatre mixes contemporary elegance with a traditional structure, further making it the most fitting place to view the iconic dance spectacle that everybody has been praising. Reserve your seats while they're still available!