San Diego Civic Theatre | San Diego, California
Kraftwerk comes to San Diego Civic Theatre on Sunday, 3rd July 2022, as part of its 2022 tour. The German electronic group has recently been inducted into the Rock and Roll Hall of Fame because of their contributions to the music industry. The tour kicks off on 27th May from St. Louis, MO and continues until 7th October with a final performance at Vancouver, British Columbia. They will be performing their 3-D live shows throughout the summer of 2022 after their 2020 plans had to be postponed. The iconic German band will deliver a series of enthralling performances once again. If you want to catch them live, get your tickets right now before they are sold out!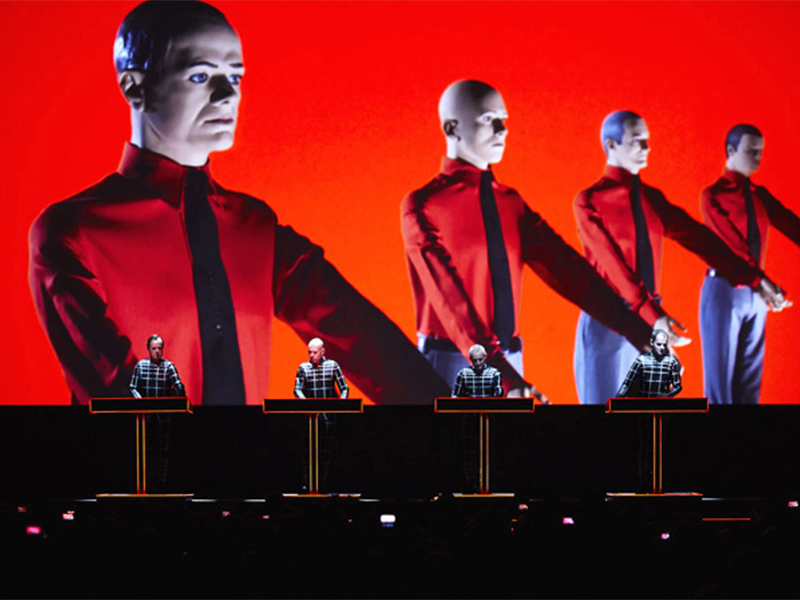 Kraftwerk is one of the most famous names in Electronic music, known for its constant innovations in the EDM category. They are also recognized as one of the first successful acts that gave popularity to the genre. The group began as an experimental band in the early 1970s before fully embracing electronic music. The band also knows how to put on a show, as their concerts are unique where they adopt a stylized image with matching suits. It is one of the most impressive on-stage experiences that audiences can get, and they have been wowing crowds since 1969.
After all these years, the band still remains as one of the most exciting live acts and they have a massive following in the U.S. Their 2022 U.S tour announcement was met with considerable excitement by their fans as they could not wait to see them take the stage once again. The band has also inspired many emerging artists in the synth-pop, post-punk, techno, house and club music categories. In 2014, they were honored with a Grammy Lifetime Achievement Award and they also won a Grammy in 2017 for Best Dance/Electronic Album. Catch the highly unique and exciting band Kraftwerk live at San Diego Civic Theatre on 3rd July by getting your tickets right now before they are sold out!